Sagittaria or Swan Potato
WEIGHT PER CASE/BAG: 40 lbs
CASE/BAG PER PALLET: 42 - 49
SEASON: FEB
DESCRIPTION: Arrow head root is only available around Chinese New Year. It is also called Sagittaria or swan potato. It gets its name from the shape of the leaves that it grows under.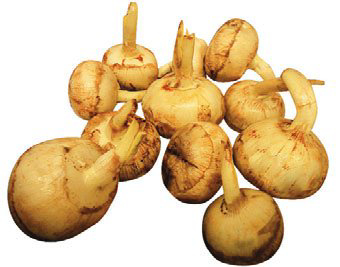 慈姑性味甘平,生津潤肺,補 中益氣,對勞傷、咳喘等病有 獨特療效。