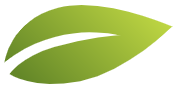 WEIGHT PER CASE/BAG: 10 lbs
CASE/BAG PER PALLET:  96-120
SEASON: ALL SEASON
DESCRIPTION:
A pitaya or pitahaya is commonly known in English as "dragon fruit", apparently from the leather-like skin and prominent scaly spikes on the fruit exterior. Its taste has been described as a slightly sweet cross between a kiwi and a pear.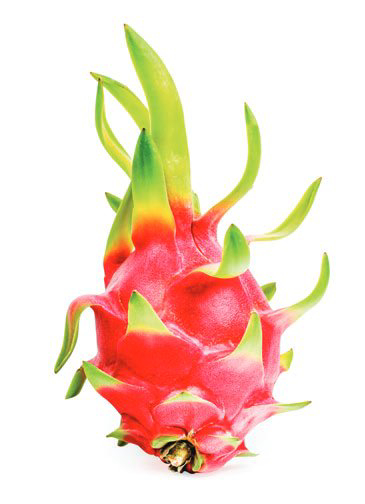 火龍果不僅味道香甜,還具有很高的營 養價值,它集於水果、花蕾、蔬菜、醫藥 優點於一身。不但營養豐富、功能獨特, 很少有病蟲害,幾乎不使用任何農藥都可 以正常生長。因此,火龍果是一種綠色、 環保果品和具有必定療效的保健養分食品。
Red dragon fruit has a sweeter taste and its nutritional values are higher than white dragon fruit.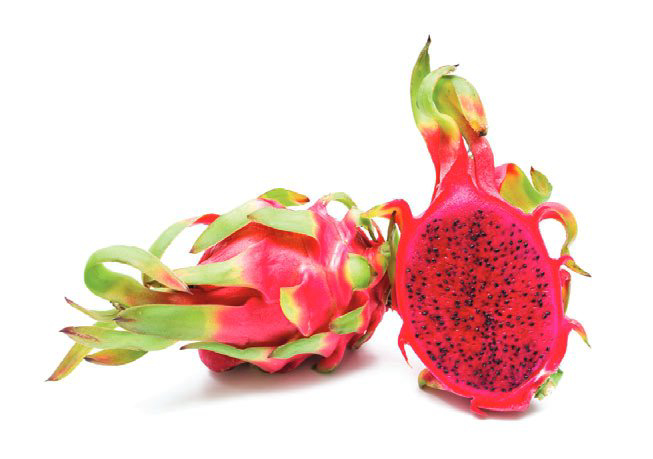 紅心火龍果在口感上更勝一籌外, 其營養價值遠高於白心 火龍果。像紅心火 龍果這樣的深色 水果的胡蘿蔔素 一般含量更高。
Yellow dragon fruit is much sweeter and smaller in size than the others. It is covered in spikes, rather than leaves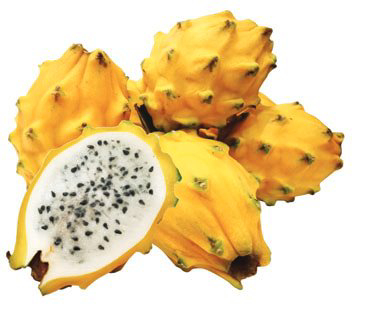 黃皮火龍果甜度最好的一個 類型, 比其他兩種小一點。