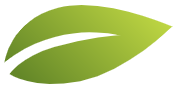 WEIGHT PER CASE/BAG: 8/10/12/14/16 Count
CASE/BAG PER PALLET:  144
SEASON: MAR-JUL
DESCRIPTION: Korean melon has a subtly sweet avor, similar to that of a pear or
honeydew melon. It has a delicate and clean aroma. Though commonly served peeled, the melon is known to be completely edible as its skin is very thin and its seeds are petite.